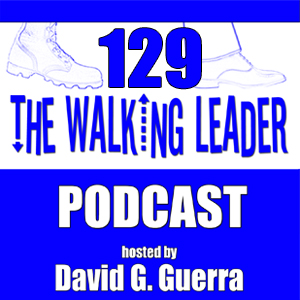 In episode #129, your host, David Guerra, talks about Honing Your Craft.
When it comes to being your best and doing your best you must know that you cannot rest on your laurel. You must always be honing your craft. When you want to be the best you have to beat the best. To be the best, you cannot for one second slack off when it comes to your craft. Remember, the moment you slack off is the moment is going to beat you. Why? Because they have continuously been honing their craft. Now get to work!
Click here to visit the podcast episode #129 page: https://daveguerra.com/wlpodcast/walking-leader-podcast-120-129/walking-leader-podcast-129/
This episode is 15 minutes and ready for your podcast listening enjoyment.