This week's BELL CURVE focuses on EDUCATION. YOUR EDUCATION.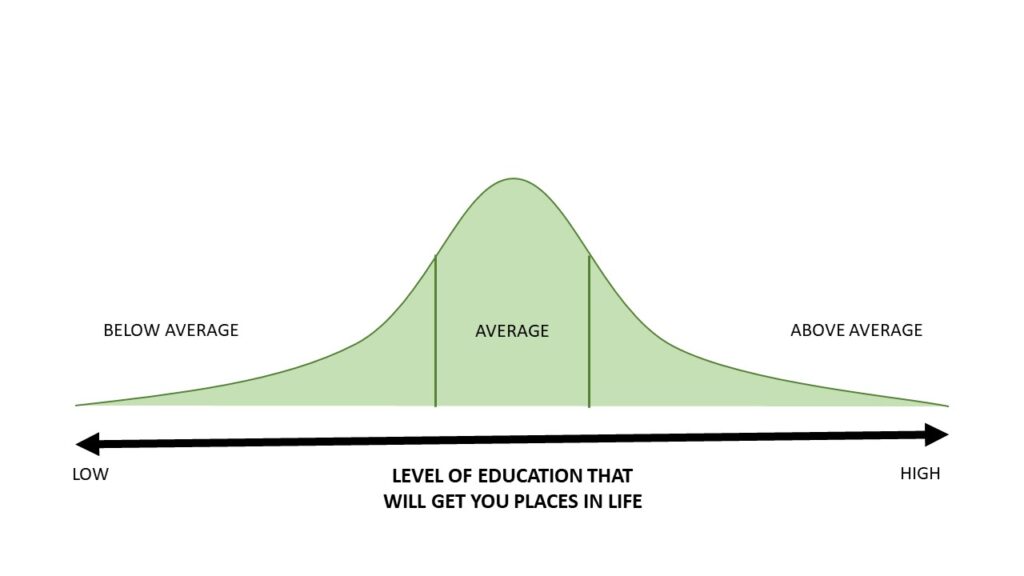 It does not take having a Ph.D. to know that without an ever-increasing level of education, you destined to remain right where you are. That is fine for some people but for those that bitch, whine, & moan about how they are not getting anywhere or believe they should be getting paid more for the limited level of responsibility they currently have, if any.
While some are happy being right where they are on the corporate ladder. There are others that REFUSE to remain on the lower rungs and in order to move the ladder they know building on and improving their level of education will make the journey to the top a little bit easier and faster but even then, the need to continue their education will never cease.
One thing I should clear up: Continuing your education does not have to be in a formal classroom setting, it does however involve you taking the initiative and doing something to make increasing your level of education happen.
You want success? Then that's all up to you to achieve it.