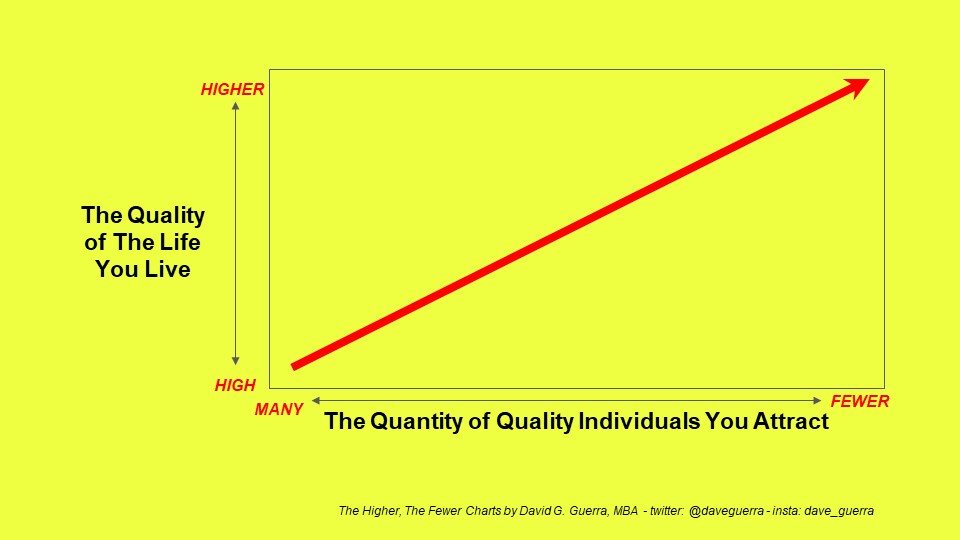 When it comes to your quality of life there is one thing that is certain: YOU ATTRACT BASED ON HOW MUCH EFFORT YOU PUT IN TO YOURSELF.
Of course, you can say you have high standards, a high quality of living which is NOT as the same as a high quality of life.
Stop kidding yourself now and accept the fact that if you keep living a life that is not set to a higher quality then you will only attract those individuals at the mediocre or medium-high quality and there are plenty of them.
The higher you set your quality of life, then the fewer, more select individuals will you attract. When their quality of life matters as much as your level of a higher quality of life then you can connect a level that is more refined and filtered instead of one that is just going through the motions. Failing to elevate your quality of life you will find yourself complaining about your lack of ability to find higher quality individuals to connect with.
When it comes to connecting with others, YOU set the standard and you are the ONLY one that allows those that are at or below the standard to enter your life. If you want higher quality to enter your life then you alone have to not only set the standard but keep the standard the standard others have to exceed. Otherwise, why bother?
Thank you,
David