HERE IS YOUR WEEKEND CHALLENGE: DAYLIGHT SAVING TIME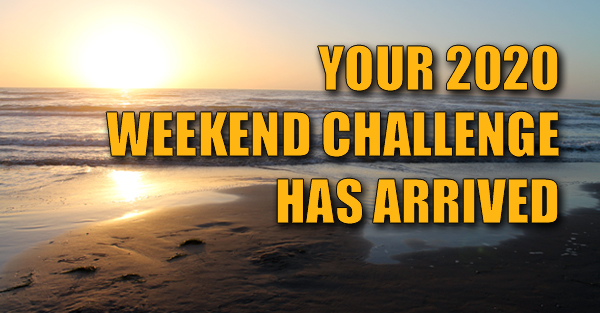 Listen to this weekend's Weekend Challenge
---
Welcome To The Weekend. It is time for another challenge.
This weekend's Weekend Challenge is another one that most people tend to ignore and sadly to their own peril and the peril of others (especially loved ones). This weekend is the weekend where here in the United States we set our clocks, microwaves, watches, and timepieces forward one hour.
This weekend is Daylight Saving Time weekend. Before you begin with the nonsense of why do we do this and we should stop. While I agree that we should not have to go through this twice a year, here we are.
What's so perilous about setting the clock forward now or back one hour this coming November? Nothing unless you have a clock up on your cathedral style ceilings (be careful up there).
The peril comes from NOT doing a safety check of your home, auto, and in some cases your workplace.
Safety Check? Yes, while we are told that the time change is the excellent time to change the batteries on our smoke detectors. However, this is not all we need to do.
The process is really simple. Get out there and work on the following:
1. Yes, replace the batteries but TEST the devices. Test ALL your Smoke Detectors. If you have Carbon Monoxide detectors, check those out as well. Change those batteries also.
2. Folks, if you live in a home that has the smoke detectors powered by the home's electrical system well DO NOT think you are safe. They have backup batteries. CHECK THEM!
3. Home owners you should have a fire exit plan. You do at work, so why not at home? Have a plan in place. Share it with everyone that lives in your home.
4. Ensure the exit plan and meeting place is properly accessible. Did a tree suddenly grow outside the window your youngest child will use to exit? If so, adjust accordingly
5. Check your home for bugs, insect, and or small animal infestation. It happens.
6. Grooming: keep your property maintained. I never said keep it immaculate. Just maintained.
7. Bug out bags: The change of time also signifies the time of severe or extreme weather is soon upon us. Hurricane Season begins on June 1st approximately 90days after Spring Forward. It also ends on November 30th, less than a month after we Fall back. So, get your evacuation plan and gear together and up to date.
Remember, take the time this weekend to do a comprehensive check up on your home and you will be ready now to deal with issues instead of when you suddenly have a situation that you could have dealt with earlier. Don't say I didn't warn you! Oh, and I will say I told you so.
Do not get caught short, Get To WORK!
Thanks for your time,
David