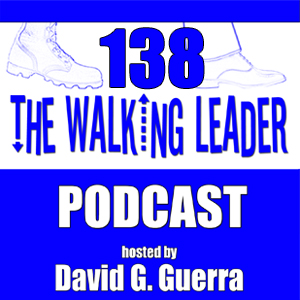 In episode 138 of the Walking Leader Podcast, I continue talking about Learning Those Soft Skills series.
In 138, I talk specifically about WORK ETHIC. Work Ethic is defined as a principle that "hard work is intrinsically virtuous or worthy of reward."
Here is a video talking about that podcast episode:

You can listen to podcast episode 138 by clicking here to visit the Podcast 138 page.