This week's CHART focuses on Your Self-Dignity & Self-Esteem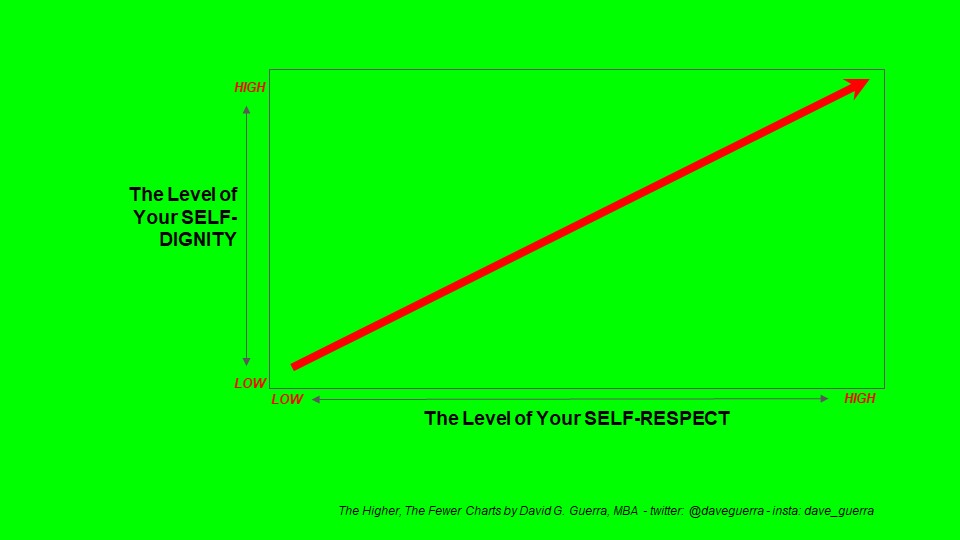 Let start by saying, your Dignity and Self-Esteem are NOT the same thing.
Dignity is defined as "the state or quality of being worthy of honor or respect."
and
Self-Esteem is defined as "confidence in one's own worth or abilities"
At first glance they may appear the same or very similar but they are definitely two separate things. No matter how you look at them, you have both of them.
Read the chart, understand that in this case DIGNITY and SELF-ESTEEM grow or decline in direct proportion to one another. That means you can work on one and the other follows right along.
As always "Two for the price one" is ALWAYS a Good Thing.
David