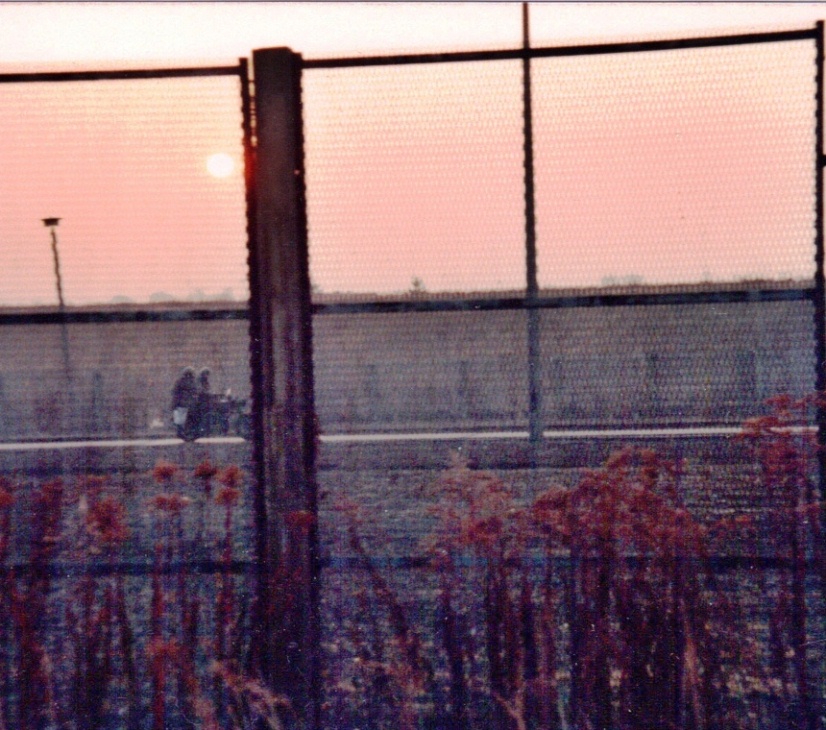 This week's walking leader weekly leadership poll question is " what is the one thing you would like to change about leadership?"
That's a loaded question and the answer is, as well. And what I mean by a loaded answer is that the answers will vary from the simple to the complicated. Because the question reaches deep inside an individual and every individual has been impacted by good leadership, mediocre leadership, and awesome leadership as well as bad management. Thus, most people's answer will come from past experiences.
Using myself as an example, I can reach back far into my life, even my early childhood and can say that my grandfather impacted my fledgling concept of leadership. Then as I grew older my father to some extreme of well not so good management. Whom I kidding, he was a terrible manager. He is my father but he was not a leader. Of course, he did the best he could with what he had when it came to raising a family but for some strange reason, he could not help himself.
Obviously, there were other individuals, that impacted my sense of leadership. Them and what leadership meant to them or how they showed it started to chip away at the rawness of I understood leadership was and was not. All that took place while I was growing up. It was not until after I graduated high school that the reality of what leadership is, what it is not, and what makes bad managers started to influence me. I found out because I volunteered for it.
I joined the U.S. Army as an Infantryman. An Infantryman like my Grandfathers before me. The Army in its infinite wisdom and by luck I found myself in a place where PROFESSIONALISM was not just a word but it was a day-to-day expectation. It was the STANDARD.
PROFESSIONALISM was not a word on a poster on a wall in someone's office. We lived and breathed PROFESSIONALISM 24-7-365-52. When I joined the military, we did not know then that we were in the ending days of the Cold War.
My first duty station was 110 miles behind the Iron Curtain. I was based in West Berlin. My barracks room was a couple hundred feet from East Germany in the Soviet Zone of Occupation. It was said that Soviet mortars were zeroed in on our barracks buildings. We were told that if war were actually to happen, we would be the first to go while we slept in our bunks. Not a pretty thought, but we lived with that concept every single day. We believed that because not a day went by that we didn't see a Soviet tour car or Soviet Mi-8 Helicopter fly around. That was a lot for kid fresh out of high school, but what made all of that bearable were our leaders.
Oh yeah, there were few knuckleheads here and there, but for the most part we all knew that we were all we had should something go wrong. Being 110 miles behind enemy lines limits your options of relief or rescue. Thus, that is why I say I was lucky to be assigned to that unit, at that place and time, and it shaped me into the person I would become after I left Berlin.
The examples of leadership that I experience first-hand in West Berlin, were never ever to be duplicated again. The Officers and Non-Commissioned Officers as well as the Enlisted soldiers of the Berlin Brigade each brought their "A-game" every single day, come rain or shine. We had no choice not only was it a standard it was the standard our nation called on us to deliver because of where we were and because on a daily basis, we stood toe-to-toe with our adversaries. Because of where we were and our mission in Berlin centered on PROFESSIONALISM. That is because PROFESSIONALISM was the mission, it was the vision, it was where everything began and everything ended when it came to being assigned to the legendary divided city of West Berlin. If we failed being PROFESSIONAL then we would have failed in our mission. We did not fail.
Thus, I ask myself this week's question; What is the one thing I would like to change about leadership?
The one thing is for leaders to remember and never forget that their actions will be emulated by those that follow them. What they do will mean so much more than what they say. For leaders to believe in themselves as PROFESSIONALS. For leaders to believe that those who follow them are as PROFESSIONAL as they are.
The moment a leader forgets to be PROFESSIONAL is the moment that leader should be stripped of the title of Leader and that is Non-negotiable!
– = – = – = –
David G. Guerra, MBA
email: [email protected]
twitter: @daveguerra
instagram: dave_guerra
facebook: thedavidguerra