LEADERSHIP PRINCIPLE #9: ENSURE ASSIGNED TASKS ARE UNDERSTOOD, SUPERVISED, AND ACCOMPLISHED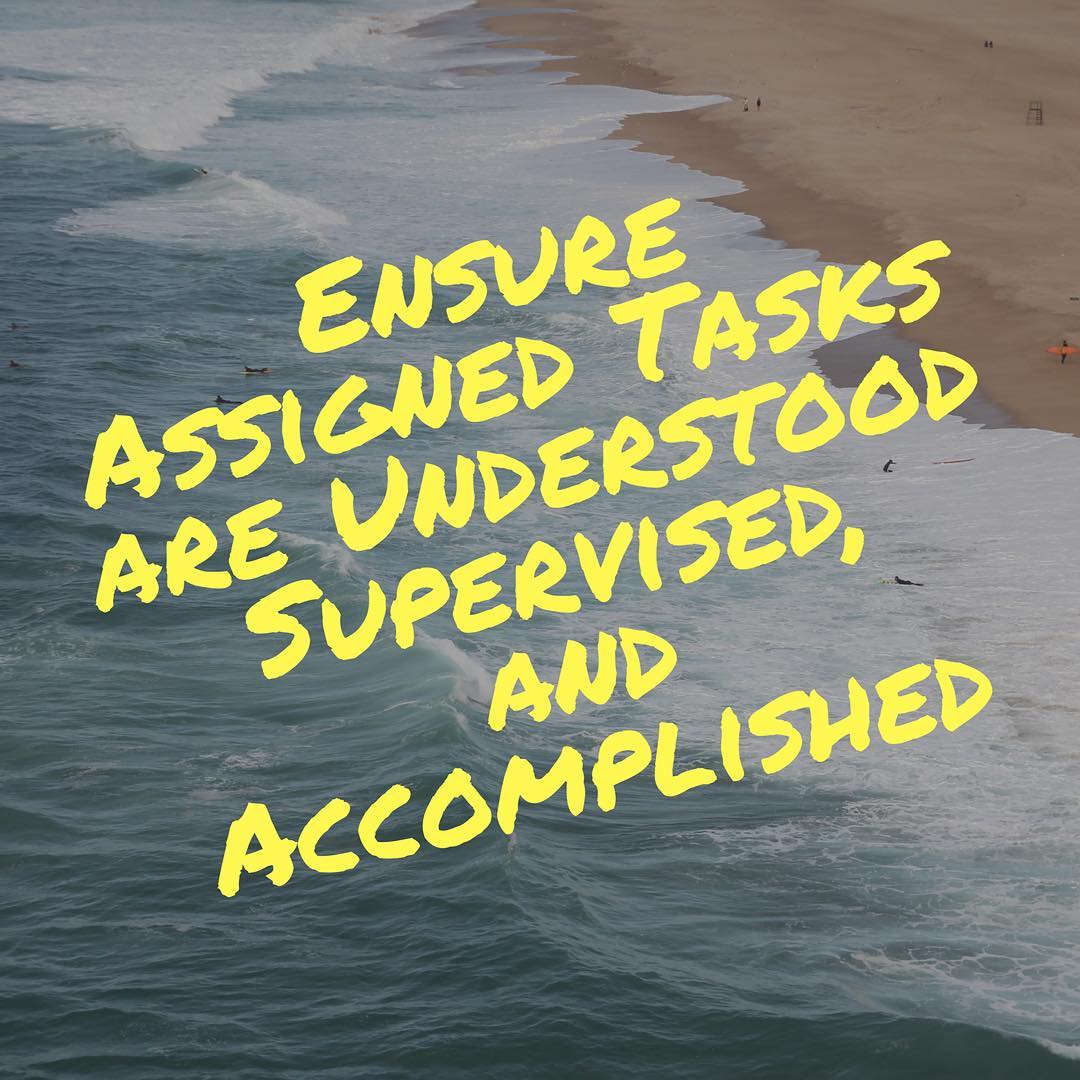 A leader will lead from the front. If you come from the place that believes a leader's place is in the rear with the gear, then you are WRONG!
A leader always leads from the front. A leader will also be responsible for ensuring that the job is done. Individuals that have elected to be part of the leader's team will accomplish the job. The leader will also do the job (the mission) with the equipment, resources and within the defined time.
A successful leader will have gone through many wins and losses when it comes to completely the mission. A successful leader will have worked with many individuals and used various tools and resources to make proper and appropriate attempts at achieving the objectives towards completing the mission.
A leader that is mindful of the objectives that go towards completing the mission will work all the members of the team. Working with team members, the leader realizes that assigning tasks and sub-tasks will ensure that not only the objectives are met but are done on time while not compromising the success of the entire operation.
Thus, as a leadership principle a leader must ensure that ALL tasks are understood, supervised and accomplished. When it comes to understanding the task, those assigned to the task should understand it so well that they can not only repeat what the task is back to the leader but also fully comprehend the leader's intent of that task. Including, how it fits into the big picture of the entire mission.
Speaking of the big picture, maintaining supervision is critical throughout the entire process from beginning to the successful completion of mission. Supervision of the all assigned tasks does not have to be by the leader but by those individuals that are qualified to supervise specialized operations or processes within the tasks.
Every great leader has his or her hands full. Yet, by being consistent and ensuring that all team members have a job and maintaining supervision the inevitable outcome of any mission is SUCCESS.
Thanks,
David G. Guerra, M.B.A.
---
Do you agree or disagree with this post? Let me know either by
Twitter @daveguerra or by email [email protected] or both.