This week's BELL CURVE focuses on QUALITY of LIFE & CHALLENGING YOURSELF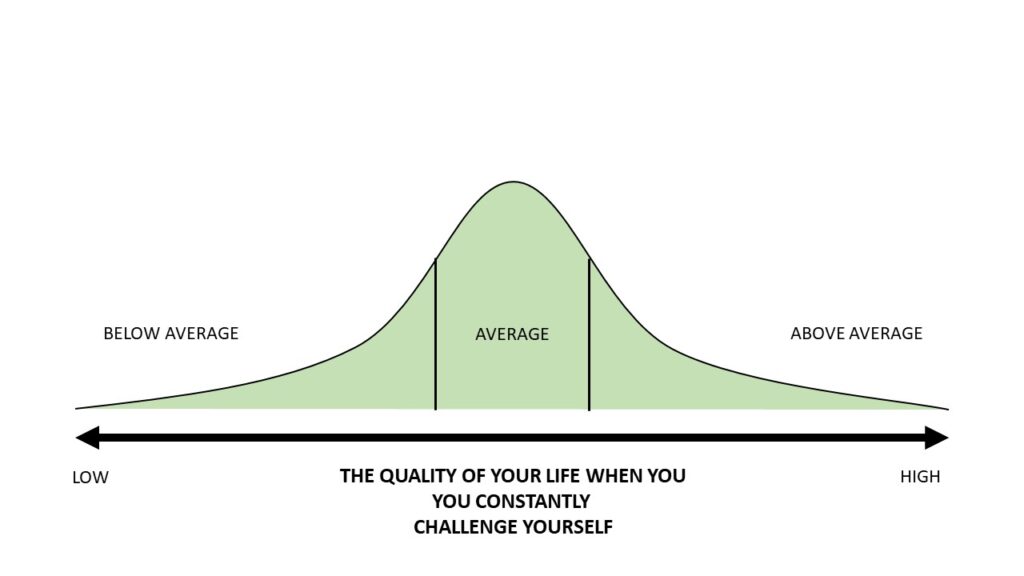 You want a better life? You want to get more out of it than what you currently have?
Well, NOTHING is going to change until YOU decide the time to change is NOW! The time to make something better of yourself is here.
You cannot better yourself if you decide to never challenger yourself.
Get that notion that people owe you something and you are just waiting to collect, out of your head. That is NEVER going to happen, again because NO ONE OWES YOU A GOSH-DARN THING! NO ONE!
So get up and start challenging yourself every day. Be consistent and soon, this I guarantee, you will find yourself way ABOVE THE AVERAGE PERSON that is living an AVERAGE LIFE.
David