This week's BELL CURVE focuses on BEING TRUE TO YOURSELF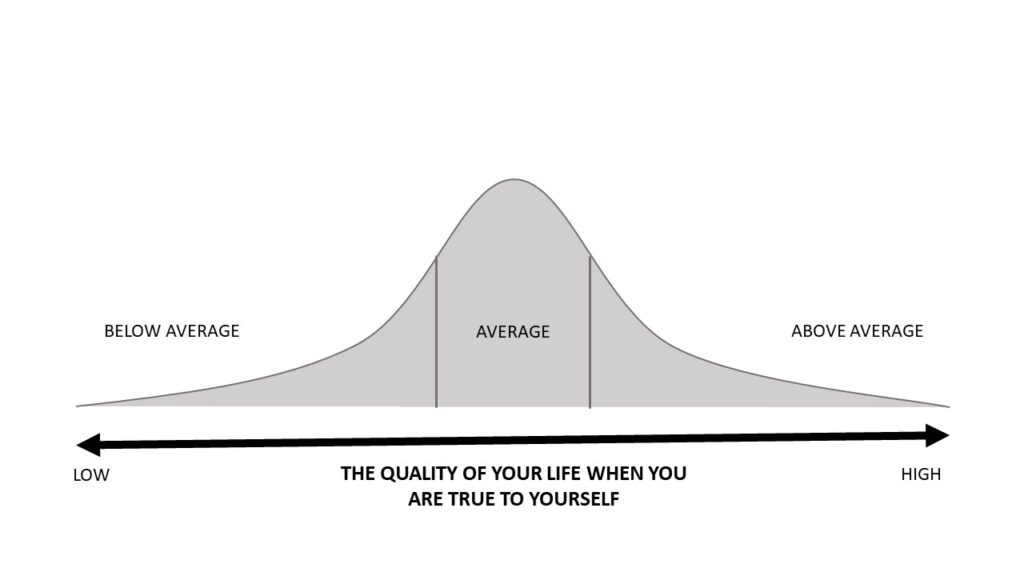 We are all human beings. Yet, we are all very different. But we all have three sides to who we are.
The Public facing side: The side we pridefully show the world. This public facing side is usually facing one way because, heaven forbid others see the rest of who we are. If and when they find out who we are, usually the Public will care as long as it takes for something else to come along and distract them.
The Personal facing side: This is the side we show those close to us. This personal side is usually what we show those we love or keep close. We do so without fear of it being used against us. Yet, there are those occasions where we are either mislead or others collect what we share only to use it as fodder when they
The third side of who we are is our PRIVATE facing side: This is the side what is within us. This side is who we are in our truest form. This private facing side is never revealed, sometimes not even to ourselves. This is called the PRIVATE side for a reason. We all have it. We all live with it. Here in the PRIVATE side resides all our deepest hopes, dreams, fantasies, resentments, and plots of revenge. For most people, that is where they stay.
Many live with all three sides out of balance and broken. They fear truths being revealed. They live in fear and are never happy.
Individuals that do not fear being revealed live in balance. A balance that they have nothing to lose by letting in those that mean no harm. A balance by immediately dealing with those that mean them harm.
The balanced life comes from BEING TRUE TO YOURSELF, FIRST!
I am DAVID GUERRA and I said this.