Welcome to my website.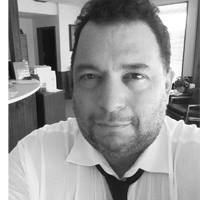 I am a VETERAN. As an Infantryman with the US Army Berlin Brigade during the last few years of the Cold War, I saw the world from a very unique perspective and still see it a little different than most.
I WORK hard. I am not afraid to get back into the trenches because that is where I started.
I can still DIG foxholes and FILL sandbags.
Nothing beat sweat when it came to succeeding as a Soldier and that is exactly what it takes to succeed now.
I believe in CHOPPING WOOD and CARRYING WATER.
The essentials are critical to do what is important and what matters.
I am not afraid to SHOW you what I am talking about. TEACHING others is the first step to MASTERY.
I WRITE books. As the author of four historical fiction and two books on leadership, the keys never stop clicking.


I have a JOB. A job is something that everyone must have.
I have a PASSION. Passion is something that I am not afraid to show and share.
Listen to my latest podcast episode (09/11/16):


I also do a daily audio cast:


I love my FAMILY. We might not be as close as we used to be but I love them all nonetheless.
I start NEW businesses. Doing new things is FUN, a lot of fun!
I give people the opportunity to THRIVE. When others thrive you know you are doing a good job as a leader.
I am a COLD WAR RELIC but do not let that fool you because that does has not stopped me.



Being a Cold War Relic inspires me to help build a better FUTURE.
When it comes to the FUTURE
I believe it is time to change, to make CHANGE HAPPEN!
I believe DISRUPTION is what we all need.
I know DISRUPTION is key to making CHANGE HAPPEN?
When DISRUPTION causes CHANGE then, and only then, are GREAT LEADERS born.
Are you ready to cause some DISRUPTION that creates CHANGE which in turn makes GREAT LEADERS?
I KNOW I AM!
How about you?
Let me know by email at dave@daveguerra.com or on twitter: @daveguerra
Share this page
Save
Save
Save
Save
Save
Save
Save
Save
Save
Save
Save
Save
Save
Save
Save
Save