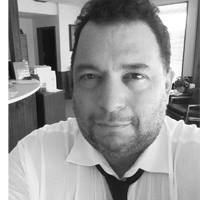 Welcome!
My name is David Guerra. I am a Son, Brother, Husband, Father, Veteran, Entrepreneur, Author and a Friend.
I served with the United States Army during the waning days of the Cold War. Serving with the US Army gave me an opportunity to see the world from a very unique perspective, as an Infantryman.
That perspective began when I arrived to my first assignment, US Army Berlin Brigade, in the divided city of West Berlin, Germany. At time, West Berlin was located 110 miles behind the Iron Curtain in East Germany. Talk about being deep behind enemy lines.
Since leaving the Army and after working for the State of Texas, I have taken on a new and exciting challenge: working in the private sector. It is in the private sector that I can now expand and expound on what it means to be a leader. A Real Leader. Over the years, I have seen Great Leaders come and go. Unfortunately, I have also seen and experienced many bad managers that have come and stayed. It is time to change.
It is time to keep the good leaders make them great. It is also time to work on converting the bad managers to good leaders. It can be done. It will be difficult, it will be a challenge. A challenge that I am up to meet and defeat. Are you up for the same challenge?
I would like to hear from you. I invite you to drop me an email at dave [at] daveguerra(dot)com or follow me on twitter: @daveguerra