Welcome!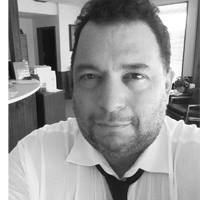 My name is David Guerra and I am a VETERAN, an AUTHOR, and LEADERSHIP ADVOCATE. Currently, residing in Edinburg located in Deep South Texas.
Before becoming a Veteran, I served as an Infantryman with the US Army's Berlin Brigade during the last few years of the Cold War. In West Berlin, I had the most unique opportunity to see the world from a perspective the majority of all people would never have; seeing and experiencing life on both sides of the divided city.
---
As an AUTHOR, I have taken my skills and knowledge applied them to the two genres I prefer to write: Business Nonfiction and Historical Fiction.

The WALKING LEADER series is a Leadership based trilogy of books. The WALKING LEADER is the first book of the series and provides the 20 rules that anyone can use to while Leading by Walking Around the organization. The next book, GREAT TO FOLLOW, deals with creating followers that will become leaders that are great to follow. The third book, WE, THE TEAM, will focus on how to make the team more than just a leader and followers but one where all members are leaders and the followers.
The OCCUPIED BERLIN series is a historical fiction telling of tales set in 1945 to 1989 West Berlin during the Cold War by those who served at the tip of the spear, the Infantrymen of the Berlin Brigade.
---
As a LEADERSHIP ADVOCATE, I believe in getting back into the trenches, digging foxholes and filling sandbags.Nothing beats sweat equity when it comes to succeeding as a Leader. I believe the essentials are critical when it comes to doing what is important and what matters. As a Leader, I am not afraid to show you and learn from you and with you to achieve the best we can to be better leaders in all that we do, no matter what we do.
I share my passion for Leadership with everyone. That is why, I have a blog, a podcast, a daily audio series, and videos on YouTube.
Listen to my latest podcast episode (10/23/16):


I also do a daily audio cast:


---
Lastly, I am a COLD WAR RELIC but do not let that fool you because that has not stopped me.



Being a Cold War Relic inspires me to help build a better FUTURE. When it comes to the FUTURE.
I believe it is time to change, to make CHANGE HAPPEN!
I believe DISRUPTION is what we all need.
I know DISRUPTION is key to making CHANGE HAPPEN?
When DISRUPTION causes CHANGE then, and only then, are GREAT LEADERS born.
Are you ready to create DISRUPTION which creates CHANGE and that makes GREAT LEADERS?
I KNOW I AM!
---
Like on Facebook

---
Let's Connect:
Share this page
Save
Save