Walking Leaders Know Leaders Talk Less and Listen More (#173)
by David G. Guerra • Walking Leader Podcast
---
In This Episode:

Walking Leaders Know Leaders Talk Less and Listen More with your host David G. Guerra, MBA
---
LISTEN NOW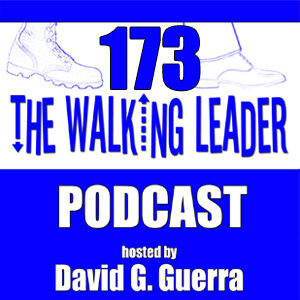 Walking Leaders Know Leaders Talk Less and Listen More. 
In an age where talking more and listening less has fast become the norm now it is important to remember that True, Authentic Leaders must continue to talk less and listen more. Active listening is key to being a successful leader in any field. Take a listen.
Don't forget to CREATE WIN-WIN situations in all that you do. Start Strong! Stay Strong! Finish Strong! Be Strong!
And as always, I remind you to GO BEYOND THE GRIND & GO BEYOND THE HUSTLE BECAUSE THAT IS THE ONLY WAY TO BE THE WALKING LEADER AND A LEADER THAT IS GREAT TO FOLLOW.
---
Please plug in your headphones, sit back and enjoy this 12 minute podcast.
---
LINKS MENTIONED IN THIS EPISODE:
• Walking Leader (dot) com: http://walkingleader.com/
---
Transcription: (coming soon)