As The Walking Leader, It Is Your Job To Know, Learn, Understand and Teach Others That Credibility Is The Foundation (#160)
by David G. Guerra • Walking Leader Podcast
---
In This Episode:

As The Walking Leader, It Is Your Job To Know, Learn, Understand and Teach Others That Credibility Is The Foundation with your host David G. Guerra, MBA
---
LISTEN NOW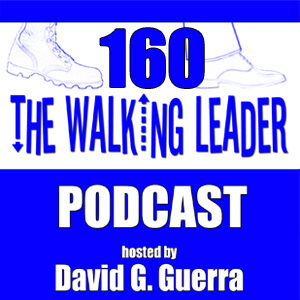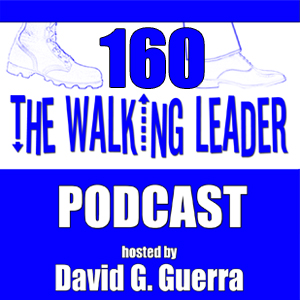 As The Walking Leader, It Is Your Job To Know, Learn, Understand and Teach Others That Credibility Is The Foundation
Credibility is a one of many words that are synonymous with LEADERSHIP. Credibility is one of those fragile life skills that can take a lifetime to learn and master but only takes one second to destroy. As a leader it is not just your duty but your responsibility to learn, understand the fragility and vulnerability of credibility as the foundation of your time as a leader and as a teacher of the ups and downs of those growing into their role as future leaders.
Don't forget to CREATE WIN-WIN situations in all that you do. Start Strong! Stay Strong! Finish Strong! Be Strong!
And as always, I remind you to GO BEYOND THE GRIND & GO BEYOND THE HUSTLE BECAUSE THAT IS THE ONLY WAY TO BE THE WALKING LEADER AND A LEADER THAT IS GREAT TO FOLLOW.
---
Please plug in your headphones, sit back and enjoy this 9 minute podcast.
---
LINKS MENTIONED IN THIS EPISODE:
• Walking Leader (dot) com: http://walkingleader.com/
---
Transcription: (coming soon)