As The Walking Leader, You Must Never Forget, Leadership Is Everyone's Business (#159)
by David G. Guerra • Walking Leader Podcast
---
In This Episode:

As The Walking Leader, You Must Never Forget, Leadership Is Everyone's Business with your host David G. Guerra, MBA
---
LISTEN NOW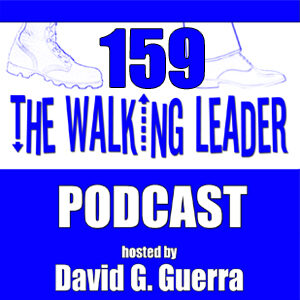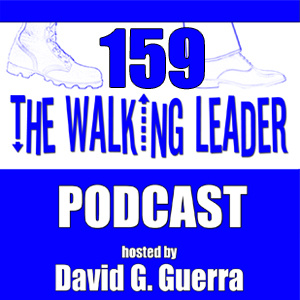 As The Walking Leader, You Must Never Forget, Leadership Is Everyone's Business
Sadly, far too many people believe that leadership is solely the property of those with a title, a degree, or tenure. While there is something to be said for those individuals who have but in the work to achieve that title, earn that degree, or outlast others. However, what about everyone else? Simple, they are leaders as well. The rules, guides, suggestions and premises behind leadership are not the dedicated to those who manage others, they are for everyone. Everyone that wants to not only improve themselves but actively pursuing the success and growths of others, of creating new leaders. New leaders because leadership is everyone's business.
Don't forget to CREATE WIN-WIN situations in all that you do. Start Strong! Stay Strong! Finish Strong! Be Strong!
And as always, I remind you to GO BEYOND THE GRIND & GO BEYOND THE HUSTLE BECAUSE THAT IS THE ONLY WAY TO BE THE WALKING LEADER AND A LEADER THAT IS GREAT TO FOLLOW.
---
Please plug in your headphones, sit back and enjoy this 7 minute podcast.
---
LINKS MENTIONED IN THIS EPISODE:
• Walking Leader (dot) com: http://walkingleader.com/
---
Transcription: (coming soon)