Learning Those Soft Skills – Problem Solving (#134)
by David G. Guerra • Walking Leader Podcast
---
In This Episode:

Learning Those Soft Skills – Problem Solving with your host David G. Guerra, MBA
---
LISTEN NOW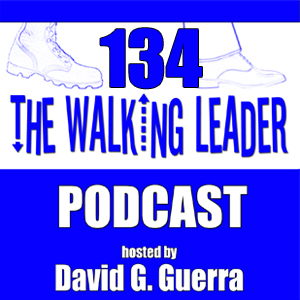 In this episode, I talk about Learning Those Soft Skills – Problem Solving
In this episode, your host, David Guerra, gives you his deep dive into the soft skill known as PROBLEM SOLVING and explains why it is an important soft skill to learn and grow into.
Problem Solving is one of those unique soft skills in that not everyone can master it. Sure many will come close but being a problem solving masters makes one a highly sought after individual. A Problem Solver that can address issues immediately is just as important as the Problem Solver that perform well under highly stressful situations. Problem Solving skills is another one of those skills that are easy to learn and will take a lifetime to master.
Don't forget to CREATE WIN-WIN situations in all that you do. Start Strong! Stay Strong! Finish Strong! Be Strong!
And as always, I remind you to GO BEYOND THE GRIND & GO BEYOND THE HUSTLE BECAUSE THAT IS THE ONLY WAY TO BE THE WALKING LEADER AND A LEADER THAT IS GREAT TO FOLLOW.
---
Please plug in your headphones, sit back and enjoy this 8 minute podcast.
---
Transcription: (coming soon)