Learning Those Soft Skills – Adaptability / Flexibility (#132)
by David G. Guerra • Walking Leader Podcast
---
In This Episode:

Learning Those Soft Skills – Adaptability / Flexibility with your host David G. Guerra, MBA
---
LISTEN NOW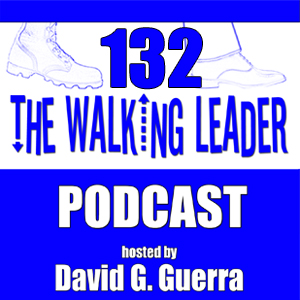 In this episode, I talk about Learning Those Soft Skills – Adaptability / Flexibility
In this episode, your host, David Guerra, gives you his deep dive into the soft skill known as ADAPTABILITY/FLEXIBILITY and explains why it is important to be adaptable and to remain flexible at all times.
Adaptability and Flexibility are key to your growth within the organization. Being flexible means that you are willing to work those extra hours, take on that those extra assignments, as well as filling in when and how you can. By being adaptive to an unfolding situation shows not only your maturity but your commitment and dedication to the mission, the team, and yourself.
Don't forget to CREATE WIN-WIN situations in all that you do. Start Strong! Stay Strong! Finish Strong! Be Strong!
And as always, I remind you to GO BEYOND THE GRIND & GO BEYOND THE HUSTLE BECAUSE THAT IS THE ONLY WAY TO BE THE WALKING LEADER AND A LEADER THAT IS GREAT TO FOLLOW.
---
Please plug in your headphones, sit back and enjoy this 10 minute podcast.
---
Transcription: (coming soon)