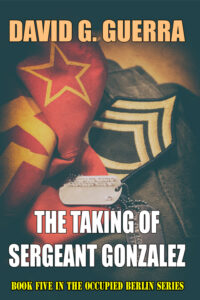 THE TAKING OF SERGEANT GONZALEZ
by David G. Guerra
OCCUPIED BERLIN (Book 5)
195 pages, 6.00 x 0.40 X 9.00 in
PAPERBACK
ISBN: 978-1542512916
PUBLISHED: FEBRUARY 5, 2019
click to purchase from these retailers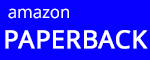 ---
DESCRIPTION
In this work of fiction, Sergeant First Class David Gonzalez is a veteran of the Second World War II, former guest of the Third Reich as a POW, and now a platoon sergeant assigned to the most prestigious unit in the history of the US Army, the Berlin Command. It is now the Spring of 1950, SFC Gonzalez is about to become an unwilling pawn in game of Cat and Mouse played between Soviet Intelligence services and the Western Allied Forces in the divided city of West Berlin during the early days of the Cold War.
After the end of the Soviet Blockade of Berlin, things were not back to normal. Berlin's status as the spy capital of the world was slowly starting to come into its own. However, not to be left out the Soviets have their own unique way of doing things when it comes to collecting sensitive information. Being in Berlin meant all Army of Occupation forces (British, French, Soviet, and U.S.) worked in proximity to one another which made kidnapping or snatching individuals, especially soldiers from the Western Allies, off the streets of West Berlin by Soviet agents almost commonplace in the years after the end of World War II and increased after the end of the Berlin Blockade.
Whether to extract key operational information or to use them as pawns for other nefarious operations the Soviets pulled no punches with their intentions. The members of the western Allied Forces were worked over by Soviet intelligence operatives that what information they had sometimes was given in order to stop the torture. However, there were some that were able to withstand what the Soviets threw at them. That is when special operatives were called in, special in that they honed their skills at information gathering that almost everyone they dealt with were never the same again, that is until the Soviet's best operative meets SFC Gonzalez and things suddenly take another turn.