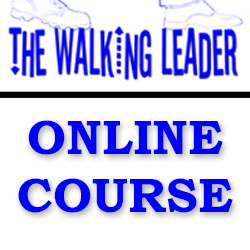 WHAT IS THE WALKING LEADER ONLINE COURSE:
The Walking Leader Course is designed to help expand, amplify, and deliver a greater experience than just the words in the book. The course will go deeper into the 20 Rules in the Walking Leader as well as, offering the tools you can immediately implement to start seeing immediate results and return on your investment. The course is self-paced and can be completed in one day or one year, meaning the start and finish is strictly up to the student's schedule and commitment.
WHO IS THIS COURSE FOR:
This course is for Leaders at all levels. It does not matter if you are an up and coming leader, a long well established leader and everyone in between. The Walking Leader Online Course is created to help give you an edge over the competition who has either gone stagnant and/or complacent or as still so new that they do not want to make a mistake and then people will not follow them.
WHAT TO EXPECT:
First off, the Walking Leader Online Course will cover all the twenty rules in the book but as mentioned there will be additional content offered to you in written, audio, and video formats. Each Rule will also come with its own set of tasks to accomplish on your own, consider it your homework.
Additionally, you will have access to David Guerra, the course developer and author of the Walking Leader throughout your time in the course and after. For the investment, the return is long lasting and far reaching
WHAT ARE THE PREREQUISITES:
There are no prerequisites to the enroll in the Walking Leader Online Course other than a need to elevate your leadership skills, abilities, knowledge and wisdom. You don't even need to be in a leadership or management position to take this course. Don't buy the book, as you will have access to not just the book's content but more in the audio and video files.
HOW MUCH DOES THE COURSE COST:
SUMMER PRICE SCHEDULE IN EFFECT the entire Walking Leader Course will cost you $49.99 (a $50 saving)
To pay by Paypal click on the Buy Now button below:
---